Asset pack for simple projects 16x16
A downloadable asset pack
Get this asset pack and 16 more for $15.00 USD
View bundle
This pack is designed for your game, whether it is a platformer or metroidvania, it all depends on your imagination.

This pack includes:
- A set of tiles consisting of 200+ tiles
- Sprites of various decorative elements about 70+ pieces
- Various objects from a coin to a chest of 50+ pieces
- 8 monsters
- 3 NPCs: Princess, Merchant, Cultist with Animation
- 1 Main character as a knight with Animation

Of course, this is not all that I would like to lay out, but in future updates, animations will be added for monsters and for the main character too.

Version 1.3.1
- Add 4 new enemy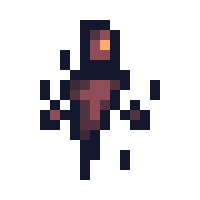 License:
You are free to use all sprites in both personal and commercial projects. You are free to modify all sprites. Please do not redistribute this asset.
Previous version:
Version 1.0.1
- Add animation on blood statue and candles.

Version 1.1.1
- Add new tiles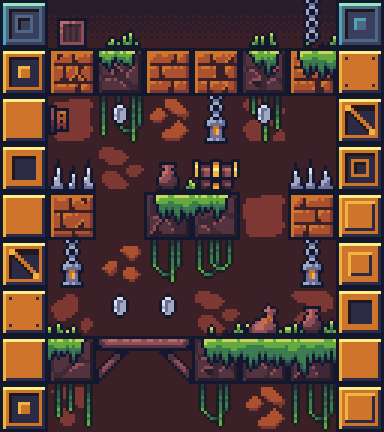 - Add animation on goblin (RUN and Attack) + variations on goblin



- Add animation on NPC for trader and cultist (TALK)
- Add variations for Slim
Version 1.2.0
- Add new tiles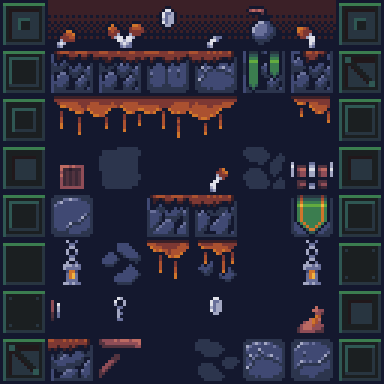 - Add animation on NPC for trader (RUN, HIT, ARCHERY, JUMP, FALL)
- Add 4 doors with animation (OPENING)




- Add new Enemy

Version 1.3.0
- Add new tiles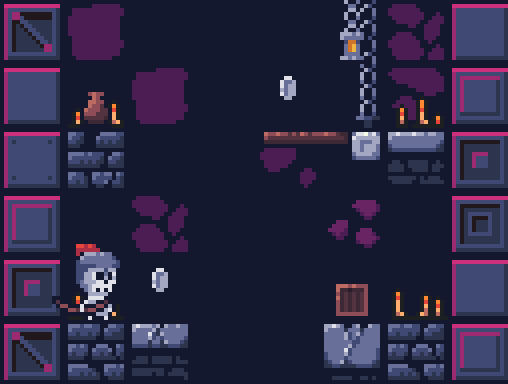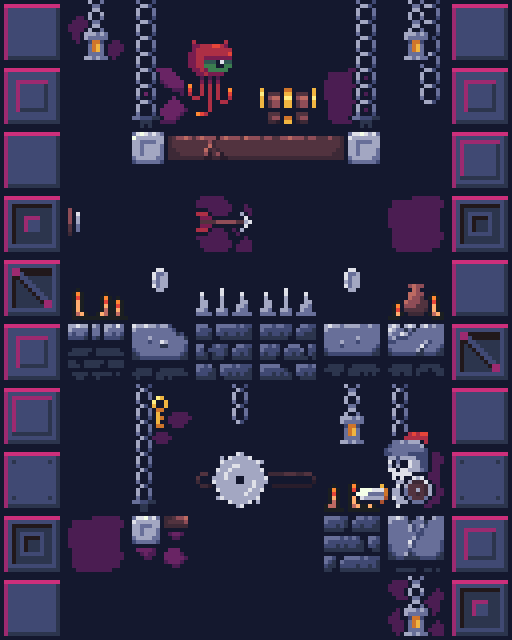 - Add new enemy
- Add new trap, Saw
- Add new decorations
Purchase
Get this asset pack and 16 more for $15.00 USD
View bundle
In order to download this asset pack you must purchase it at or above the minimum price of $1.25 USD. You will get access to the following files:
Comments
Log in with itch.io to leave a comment.
Hello, your patreons have access to this pack?
Amazing pack I had to buy this, you have amazing art work!
hello! could you say if the tiles 16x16 pixels, and if they use a specific palette?
Good day! Yes, all tiles, objects and some elements are executed in the size of 16x16, the palette which is used is called "Rosy-42".
Good afternoon! Thank you very much for your feedback, I will convert the tiles to version 1.2.9 aseprite (currently using version 1.3 b6) and add an archive.
please put the assets in a zip folder <3 Great art gonna make a game using the pack
Good day! Thanks again for the feedback! The pack has been slightly updated and now everything is in one zip file. I also converted all ase files for version 1.2.9.
<3

im making a small game with this called 'Hoppo' I sometimes do challenges like make a game in a short amount of time using an art pack. These assets were a huge inspiration.

game updates will be posted here if you wanna keep track! https://twitter.com/plutohDev
"Juniper#4732" is my discord if you want to get in touch, it would be sweet to work together on a game sometime!